It's september 2023 and Mount Magnet's "Astro Rocks" festival is back in a smaller way this year with long table dinner organised by the Shire of Mount Magnet at the race course together with telescope viewing, and a astrophotography workshop provided by myself at The Granites the night prior.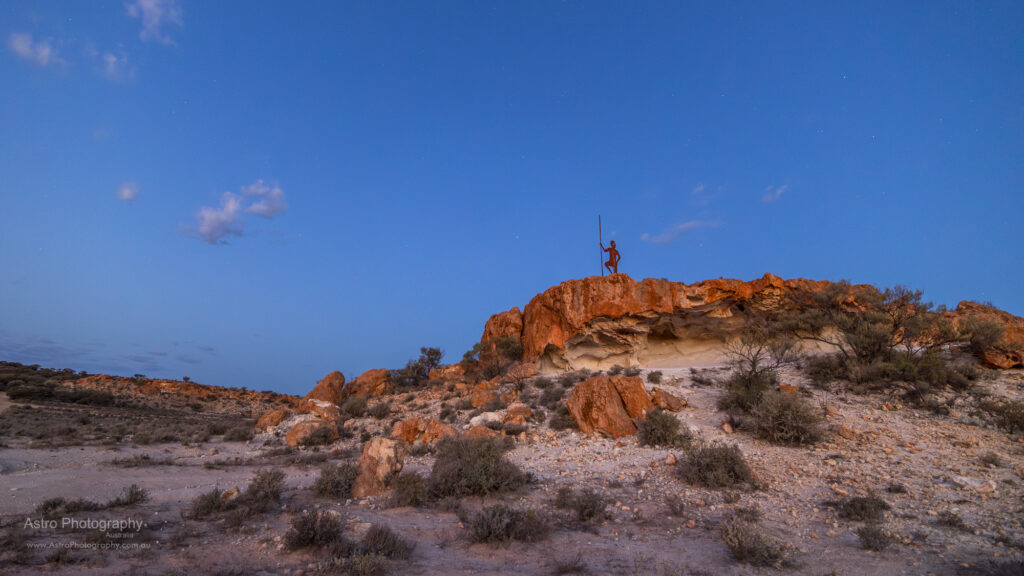 The nightscapes astrophotography workshop I faciliated at The Granites was a small group, being only advertsied for a short time prior and 600km drive from Perth on a Friday, but it was still great fun of course.
Astro Rocks is a festival the Shire of Mount Magnet has run for some years, typically in September or October, featuring both geology and astronomy events. This year it was watered down, but keep an eye out for it in future years, there's normally sufficient warning to plan ahead your trip.
The Granites is breakaway landscape. Erosion of the ancient landscape leaves flat topped hills with a drop-off on one side, known as the breakaway. The colours in the earth vary from white through to rich reds.
Astrophotography of the breakaways I do find challenging, a fun challenge, because they typically present a very "one sided" subject. If the sky is in the right place for that cliff face, it works well, if not, it's a battle to nowhere. I think The Granites would be best photographed in March-May when the Milky Way will be in the east and so behind more of the breakaway faces, and in the opposite side of the sky to the majority of mine light pollution in Mount Magnet.
Here are some nightscapes from the workshop night. I suppose as per my typical style I have tried to leave the subjects fairly "natural". Perhaps you can see the potential if spending more time on ones own to concentrate on composition and acquiring more data.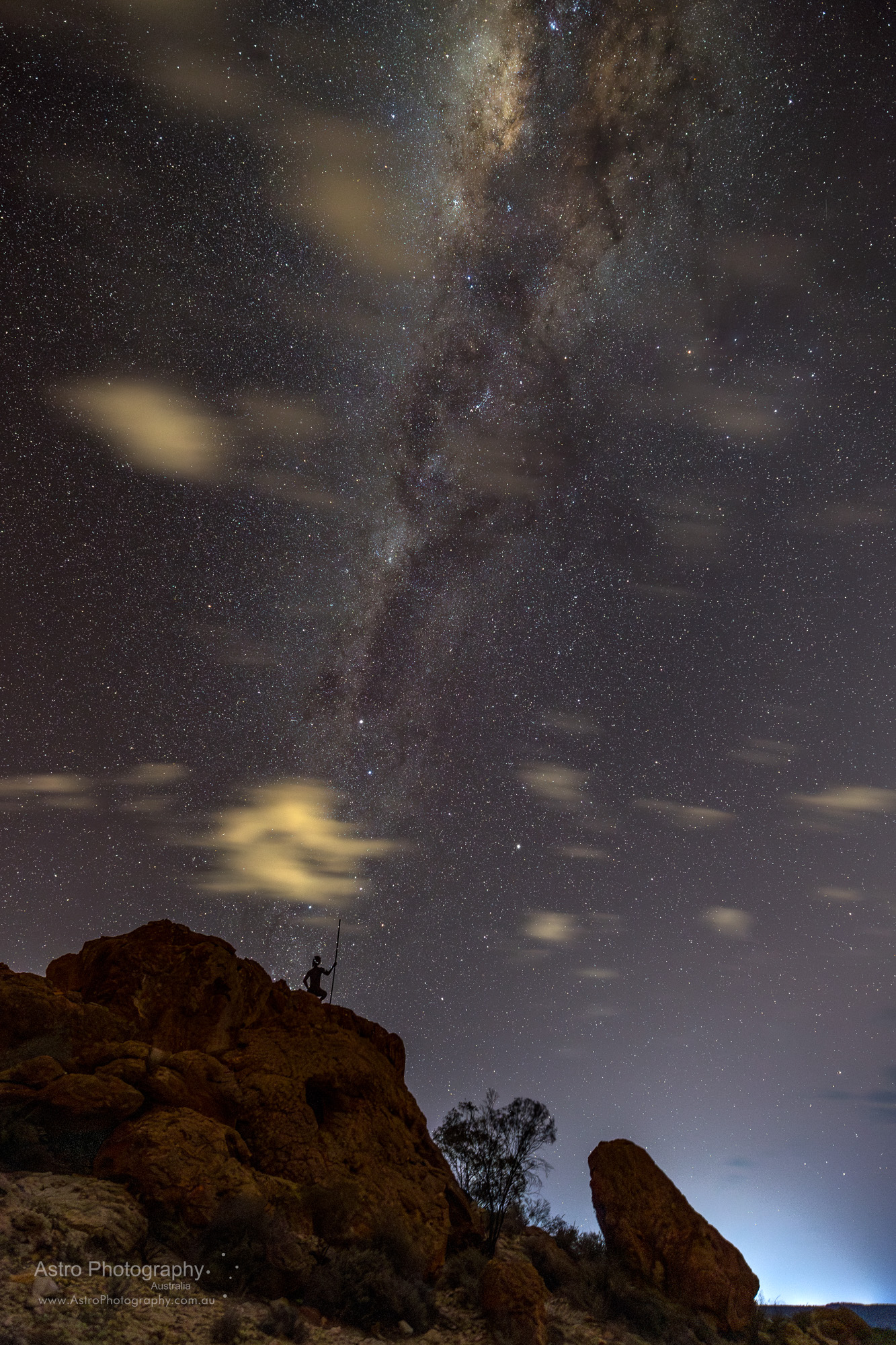 For me there was a couple of challenges on this workshop night. For some reason the auto focusing on my R6 wasn't working. This has in the past been quite reliable, but I had my camera in "daytime mode" from a previous daytime shoot so there's a setting I haven't flicked back, I presume, something to look at in daylight. And the other challenge is age! I am working through testing contact lenses in the hope of bringing back some efficiency to my nightscapes astrophotography – I find using glasses with a camera for astrophotography a jarring experience – constant switching between having the glasses on or off, looking through view finder or at screen, compounded by head torches and working with unfamiliar cameras of participants. Hopefully the contact lenses will be the long term solution.