A couple of weekends ago I enjoyed making the most of my local surroundings, taking a long awaited trip to a nearby vantage point for some astrophotography of the Milky Way. I captured a few nice images, of which this, titled Valley of Stars, is probably the best: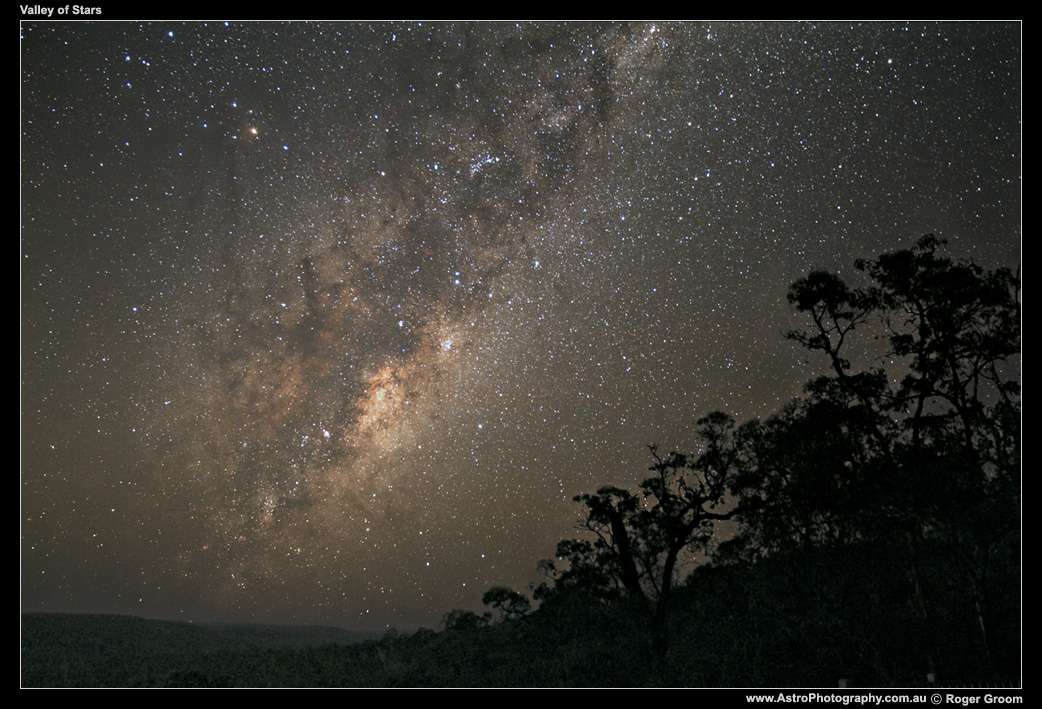 Unfortunately though, on the way to the location (yes, on the way) I misjudged a step (thought to be 30cm, turned out to be 60cm!) and rolled my ankle with the consequence of a broken ligament and bone fragments broken off with the ligament! After a few moments of intense pain I checked to make sure it wasn't broken, tightened up my hiking boot, and continued to do three hours of astrophotography. To be honest it wasn't hurting much after the initial few minutes, and damned if I was going to miss out on a perfect night.
Now almost two weeks later my foot is still in a moon-boot, I'm unable to drive, and I will probably have to have surgery entailing 6 weeks in a plaster cast.
There goes my freedom and wide field astrophotography!
This image is also in my Milky Way gallery.