On the evening of 27th Feb 2023 we were spoiled to a great showing of Aurora Australis, as visible from Perth, the South-west of Western Australia, and even further north of Perth!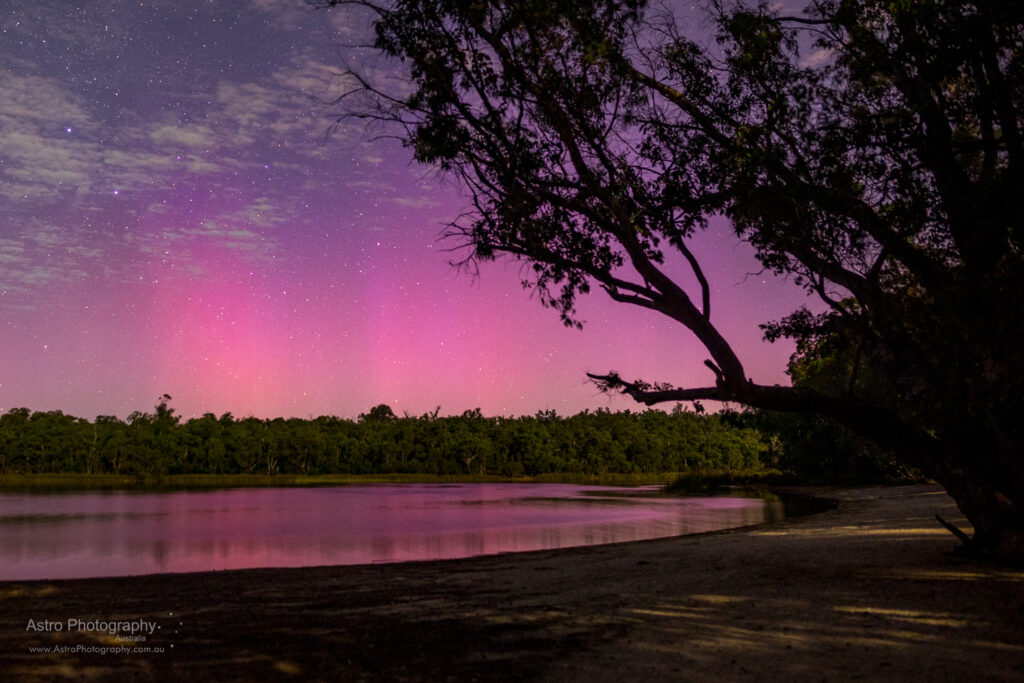 I've been doing astrophotography from Lake Leschenaultia since 2009 and this is one of several shoots for Aurora there over that time. It's a convenient location in my local area, and one people from the broader metro area of Perth are coming to know for astrophotography.
For this night I was using both my Canon R6 with Samyang 24mm F/1.4 lens and my Fuji X-T30 with Samyang 12mm F/2.0 lens. I only had the Fuji set up second, towards the end of the aurora being visible, so didn't capture so much on the Fuji.
With the 12mm F/2.0 the Fuji was at a wider field of view than the R6, and further more I cropped the R6 shots down to exclude some distracting scenery on the left of image. This is why the aurora appears smaller in the Fuji exposures.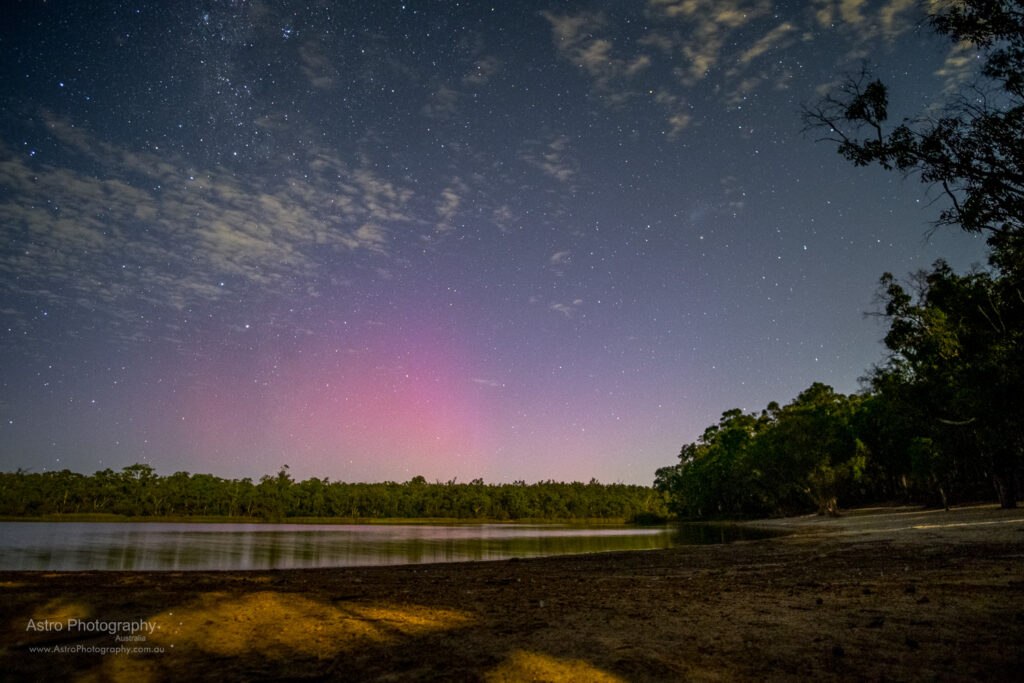 Here is a shot taken with the Fuji almost at ground level showing the Canon R6 in action doing astrophotography. Even in this later exposure there is a hint of the aurora bars visible on the southern horizon, just barely.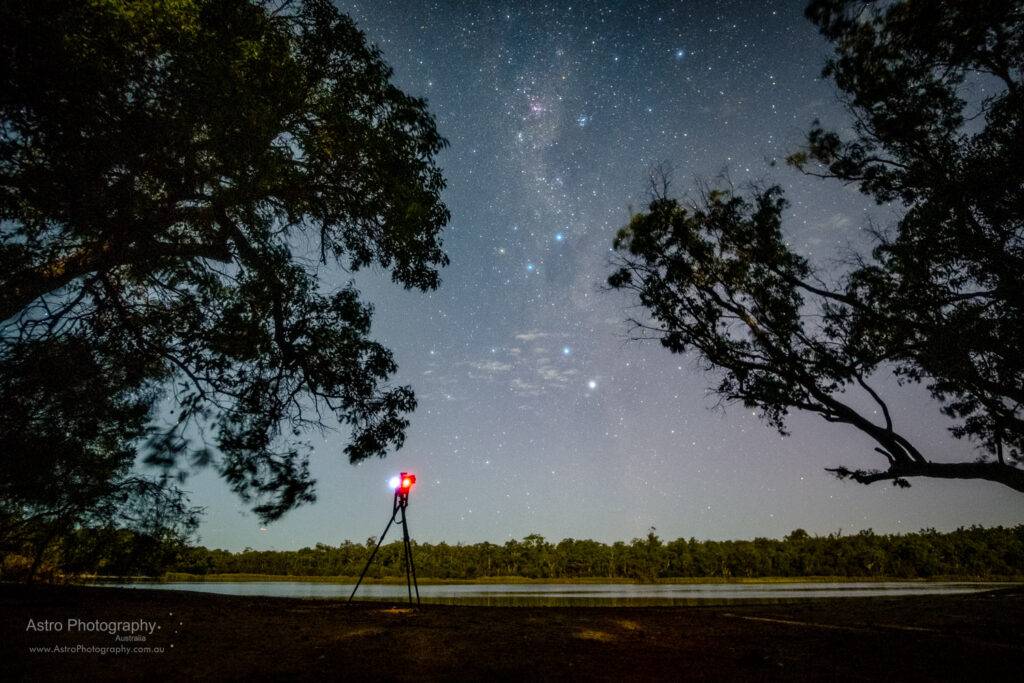 For more of my Aurora Australis astrophotography over the years, and for information on photographing Aurora Australis, take a look at my page of aurora australis astrophotography.
Learn Astro photography
Do you want to learn how to photograph aurora australis? I frequently run workshops, often one-on-one, for people in Western Australia wanting to travel overseas for aurora photography. Find out more at my Astro Photography Australia website.