Well, that was a road trip! 4,900km round trip to photograph the Total Solar Eclipse and participate in other astronomy events through regional Western Australia, plus have a family holiday!
The results were fantastic, though not without frustrations, of course. The trip overall was lots of fun, with us staying at:
Geraldton
Carnarvon
Exmouth
Gascoyne Junction
Denham
Highlights of the trip were:
The total solar eclipse day at Exmouth. Challenging and spectacular, but best enjoyed with family, this was most certainly a once in a lifetime opportunity.
Visiting the Kennedy Range National Park from Gascoyne Junction, for landscape photography and astrophotography, this place has so much to offer.
Doing a tour of the Cape Range National Park from Exmouth including snorkelling on the Ningaloo Reef.
Chatting to media and public about astrophotography, helping people with their astrophotography be it through general discussion or my workshops, and soaking up the enthusiasm of people for astrophotography.
Preparations
Before eclipse day was much preparation including purchasing specific equipment, determining what could be fitted in the car vs stay home, media engagements, and most importantly perhaps many practice runs photographing the sun spaced over many months.
I performed at least 7 full run-through practice runs of the eclipse with my equipment at home. These were often at the exact time of the eclipse, for the full duration of the eclipse. This ensured I knew I would have enough battery power, that the equipment would be protected from the sun, that each piece of equipment fulfilled it's tasks but also that I didn't cart unnecessary equipment to the eclipse. At Exmouth I had a final test, the day before the eclipse: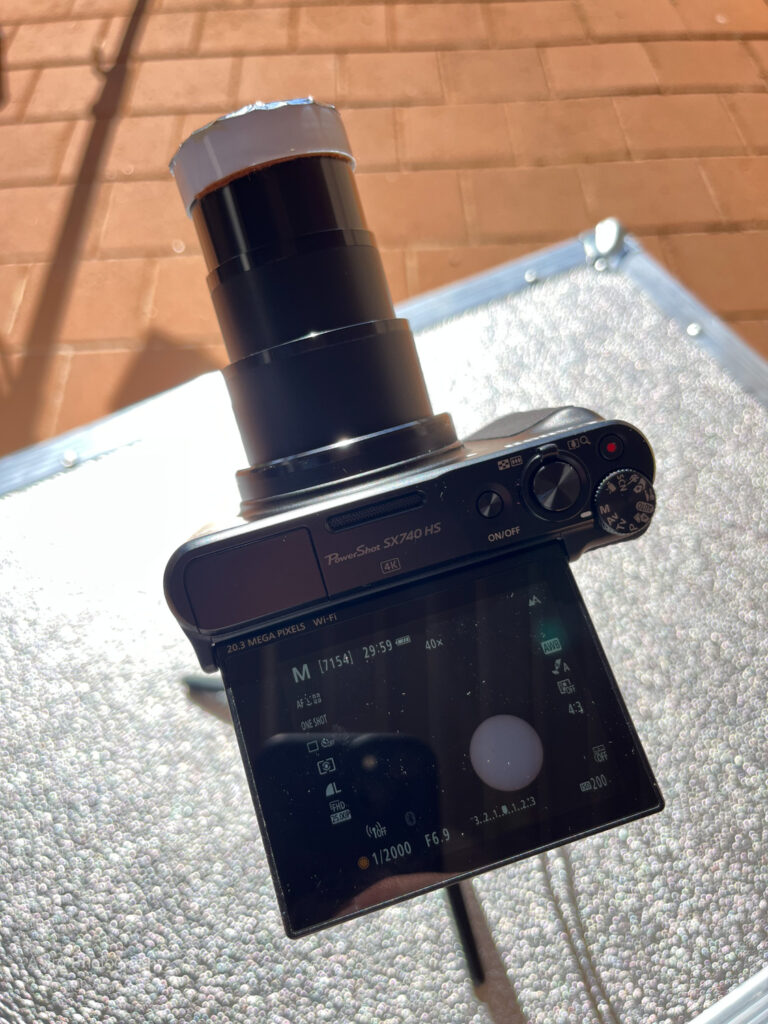 Eclipse Day
The eclipse day unfolded in some ways easier than expected – traffic and crowds were not a problem (perhaps people put off by the prospect of such?), while equipment challenged me by way of my iOptron CEM40EC not wanting to find the Sun (or anything), or track at Solar rate. The iOptron problem was out of the blue, never experienced before, and left me with very little time to properly prepare equipment for the eclipse before partial phases started. I was "a little" stressed!
My family and I were located at the official Kalis viewing site south of Exmouth, of course in the line of totality. I was alongside others such as Perth Observatory, the GDC Observatory and University of Western Australia.
My eclipse equipment included:
Sky-Watcher Quattro 200mm with Canon R5 (loaned thanks to Camera Electronic and Canon Australia) on iOptron CEM40EC
Canon R6 with Canon 70-200 F/4 & 2x Teleconverter
Fuji X-T30 with 33mm Viltrox lens
iPhone for video
You might wonder why i was using the Quattro for solar photography – Reality is I had limited cargo space and needed this telescope for other workshops and astrophotography along the way. It's fast focal ratio of F/4 resulted in exposure times of 1/8000th second. The focal length of 800mm was fantastic for the eclipse.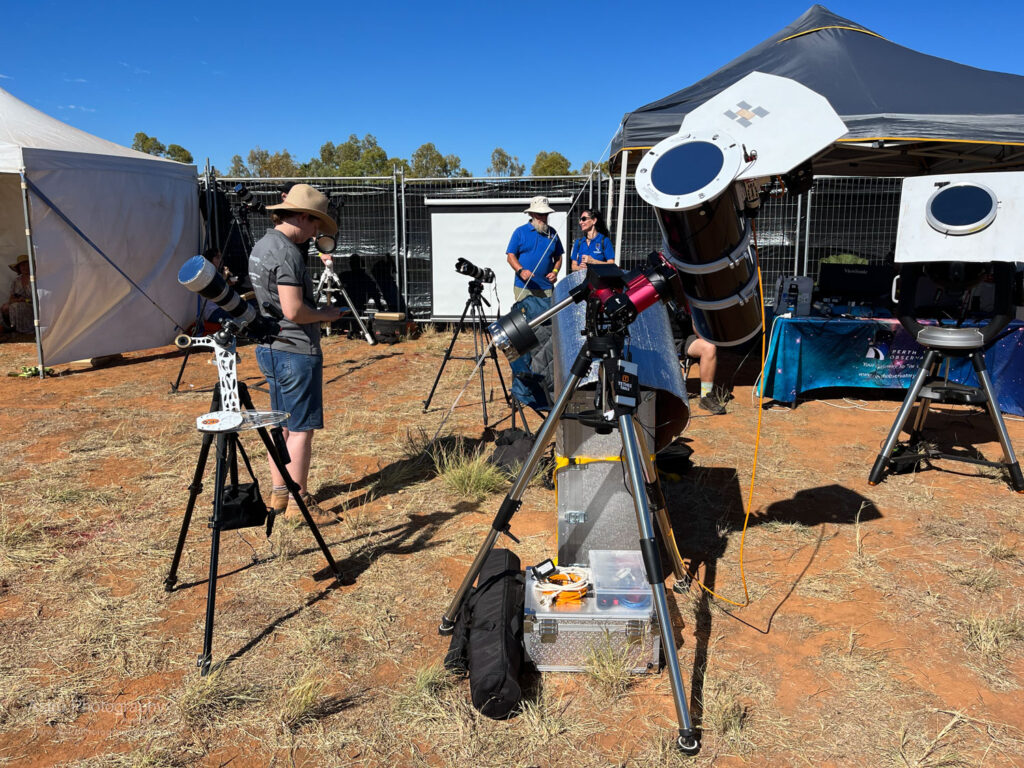 Total Solar Eclipse photograph results
I was very happy to see initial results from my photographs – Bracketed exposures through the Quattro show spectacular detail of the corona and prominences. Below are my photographs of the Total Solar Eclipse at Exmouth on the 23rd April 2023. While I always look to improve next time, I am very happy with the resulting photographs, I could have easily got much worse or nothing at all.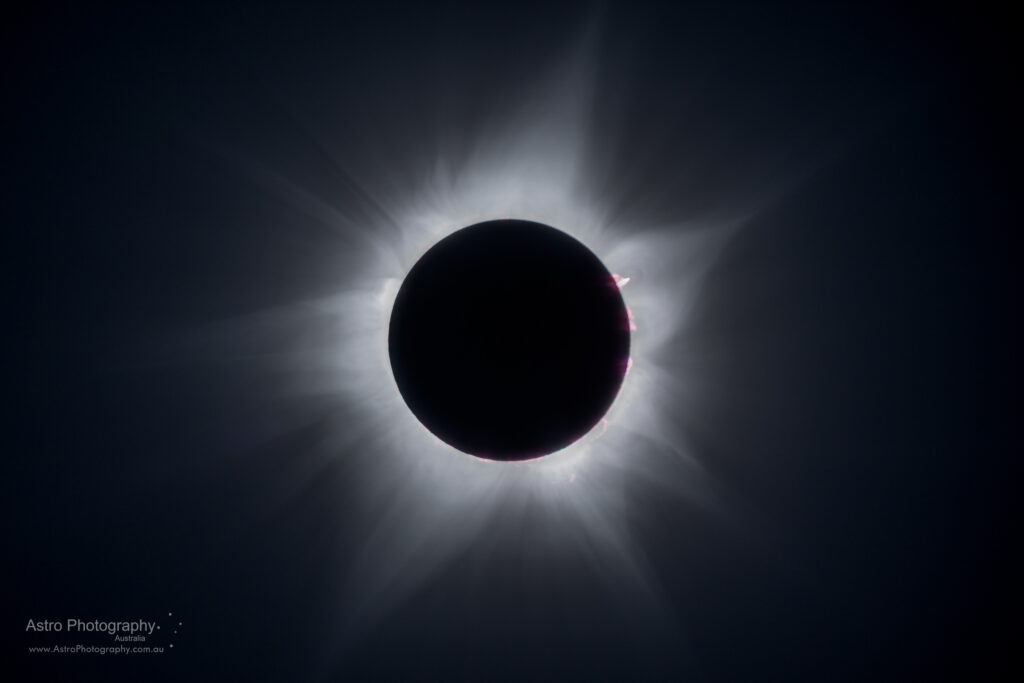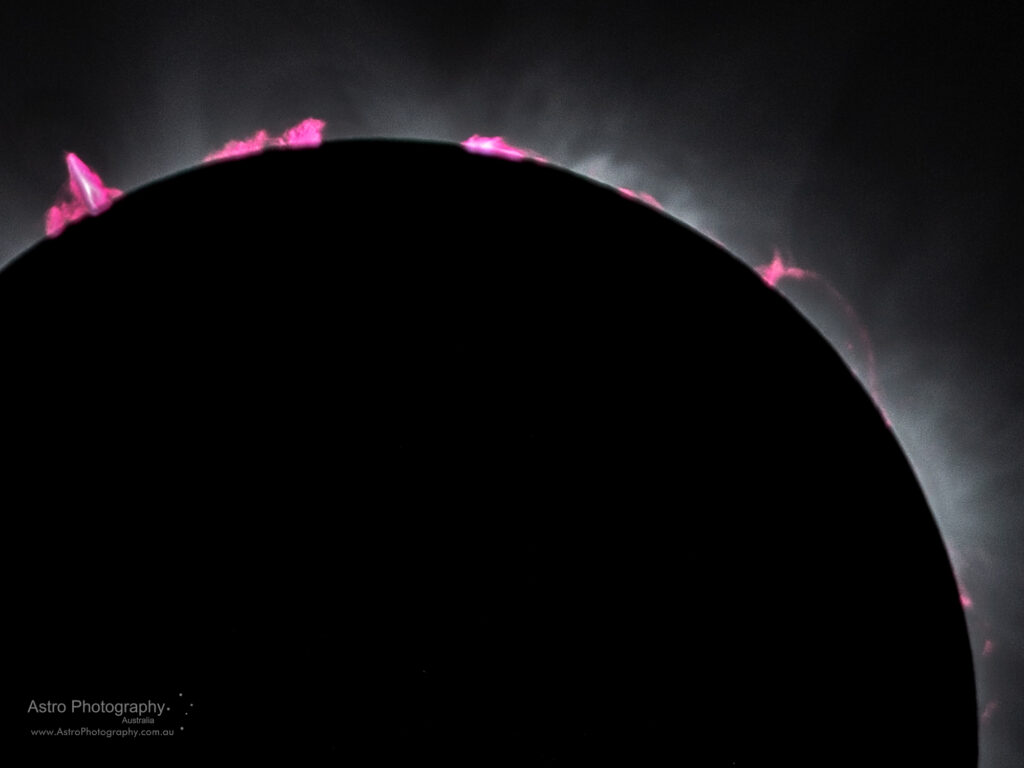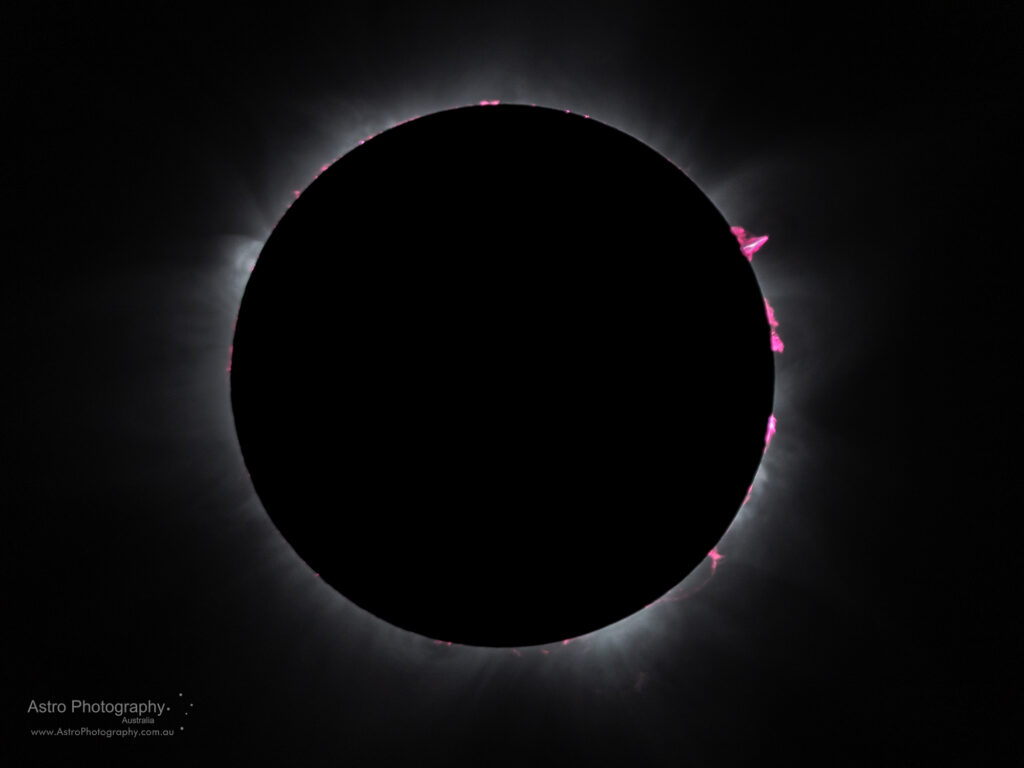 For use of these total solar eclipse images including digital licensing and print please contact me.
Astrofest and Astrophotography Workshops
Part of my job in being in Exmouth was to represent the 2022 Astrofest Astrophotography Exhibition, a community exhibition of astrophotography from our exceptionally talented WA astrophotographers. In doing so I provided several talks about the exhibition and astrophotography, and was interviewed by media.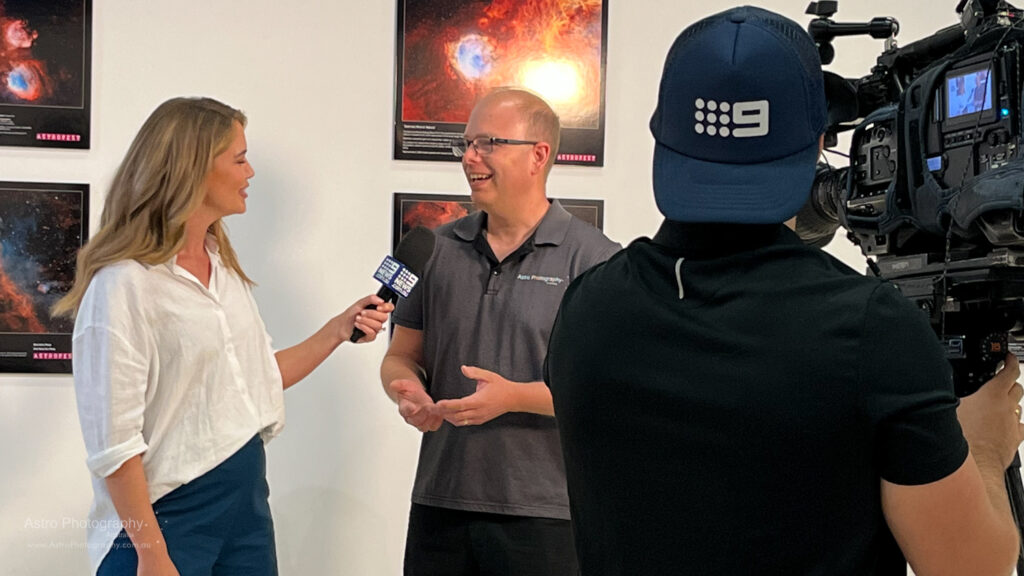 Night astrophotography workshops I facilitated at Vlamingh Head Lighthouse for the event organisers Mellen Events. While difficult to organise smoothly around the logistics of multiple organising parties and busy area with tourists and other astrophotographers, it was great to have this opportunity and catch up with surprisingly many regulars to my workshops!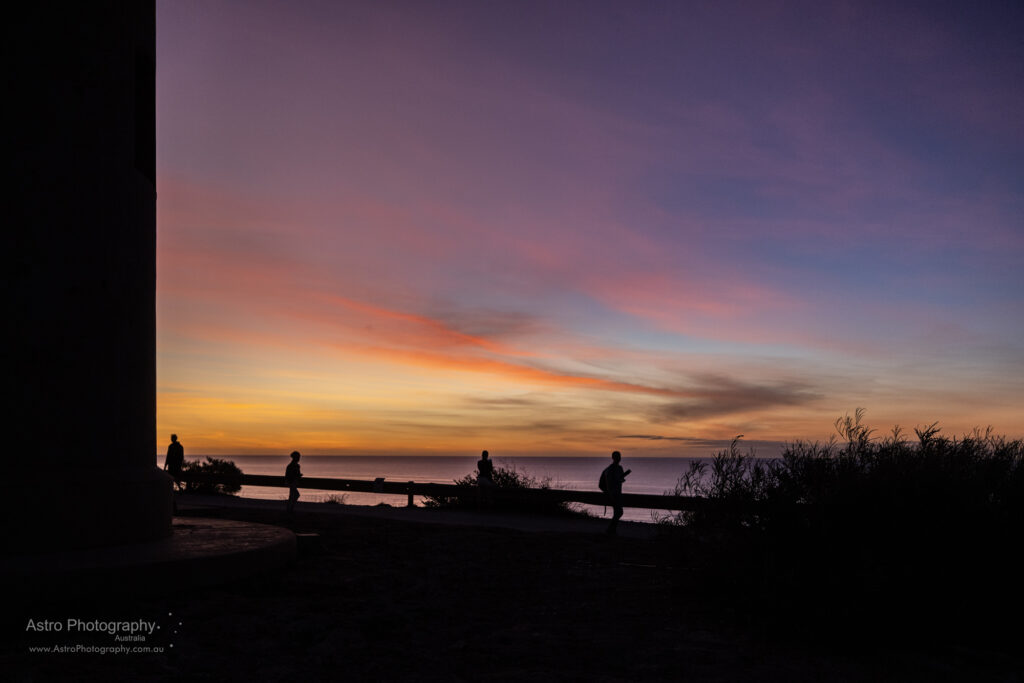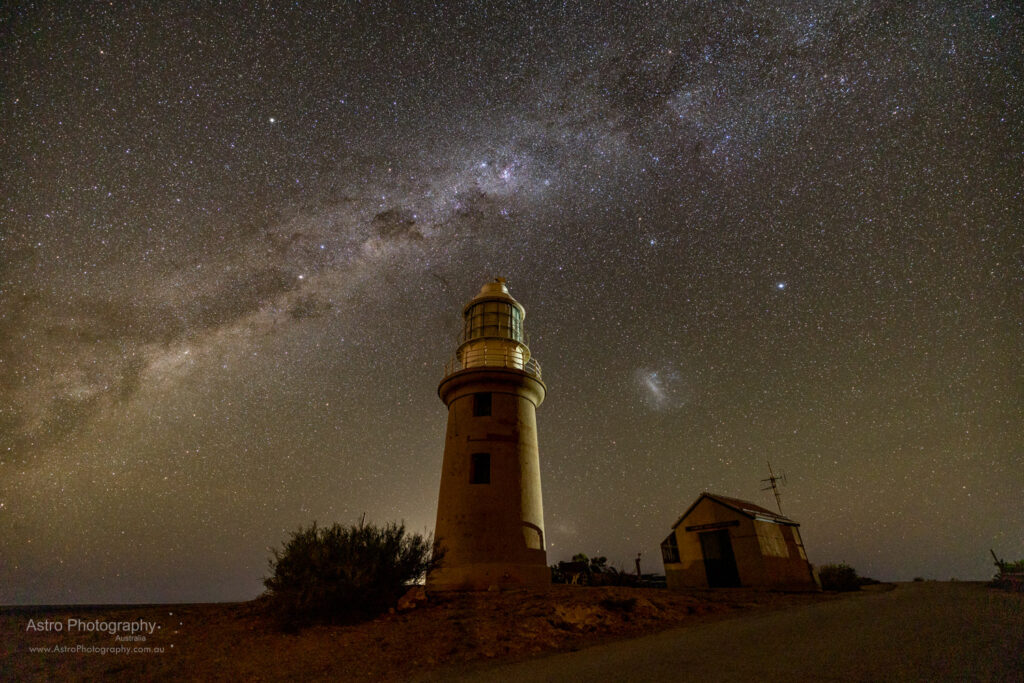 Travelling Regional WA on the way Home
Travels on the way back included a few sights below at Gascoyne Junction and Kennedy Range National park. Unfortunately our only astrophotography night there was mostly clouded out. I always love staying at Gascoyne Junction and hope to be back again soon.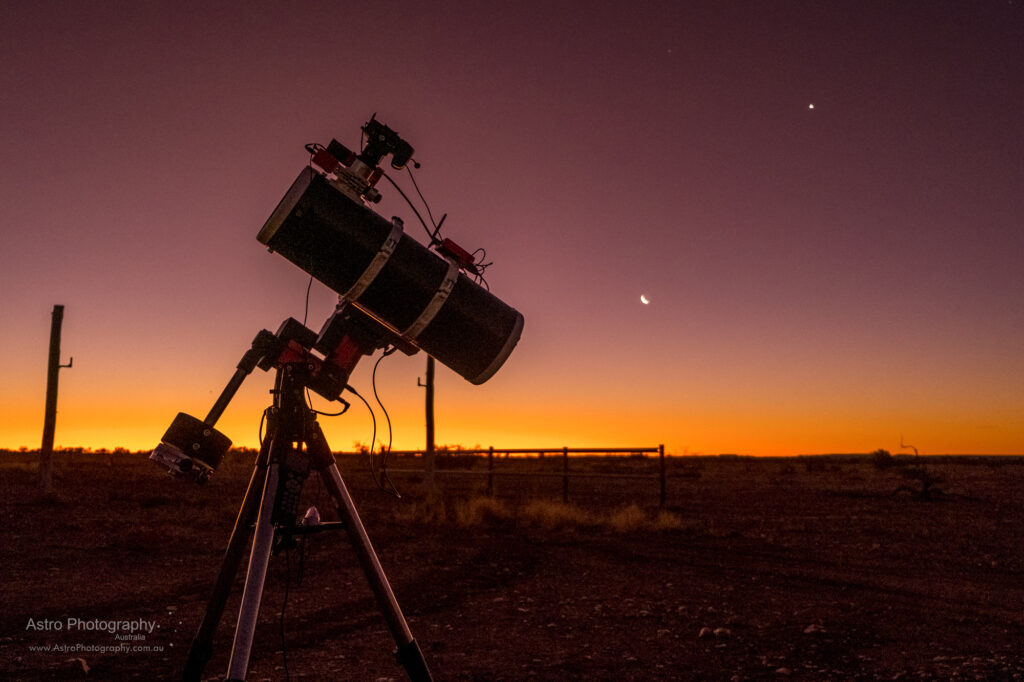 Another stop along the way back was Denham where I snuck in this quick little astro shot of Little Lagoon Creek. The crescent Moon was setting in the west with Orion in the sky and reflections of the Moon and Venus in the water of the creek. Very nice to experience in person.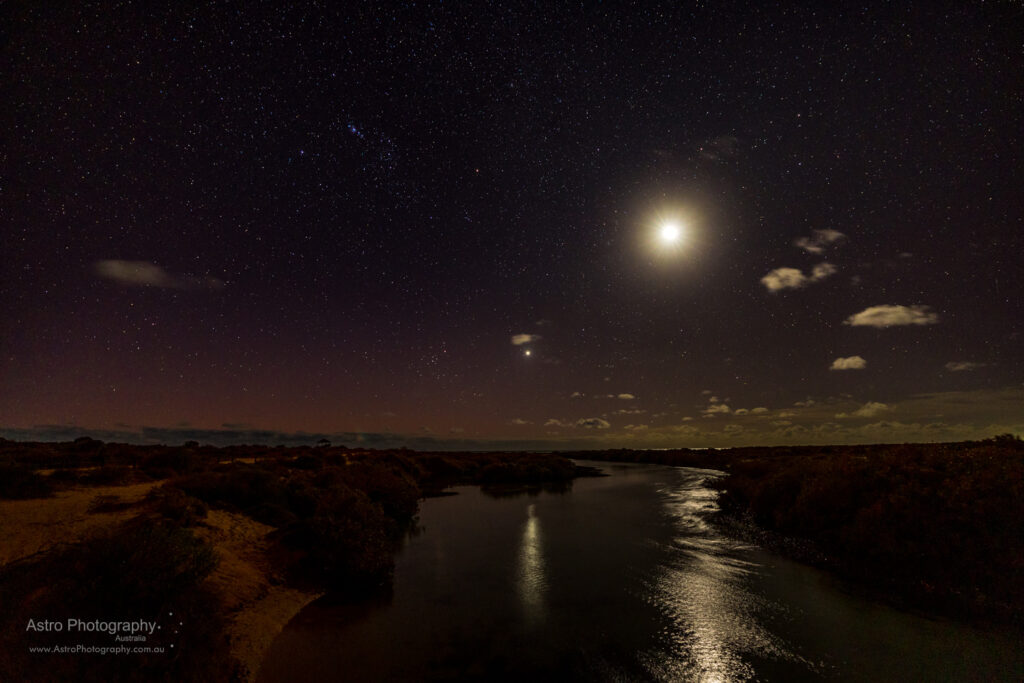 The next total solar eclipse I expect to "chase" is the 2028 July eclipse covering Australia cost to coast.