On the 9th February 2013 the opening event for the 2013 Perth International Arts Festival, Bombs Per Minute (BPM) was held at Langley Park in Perth, Western Australia. I took my camera along and snapped a few photo's during the event. You can see the photographs below. Larger copies are available upon request, contact me.
I was positioned back a little way in the crowd so had the opportunity to include the silhouettes of people and stage equipment, and the big screens in the shots, which I like and think added to the effect, the feeling of place.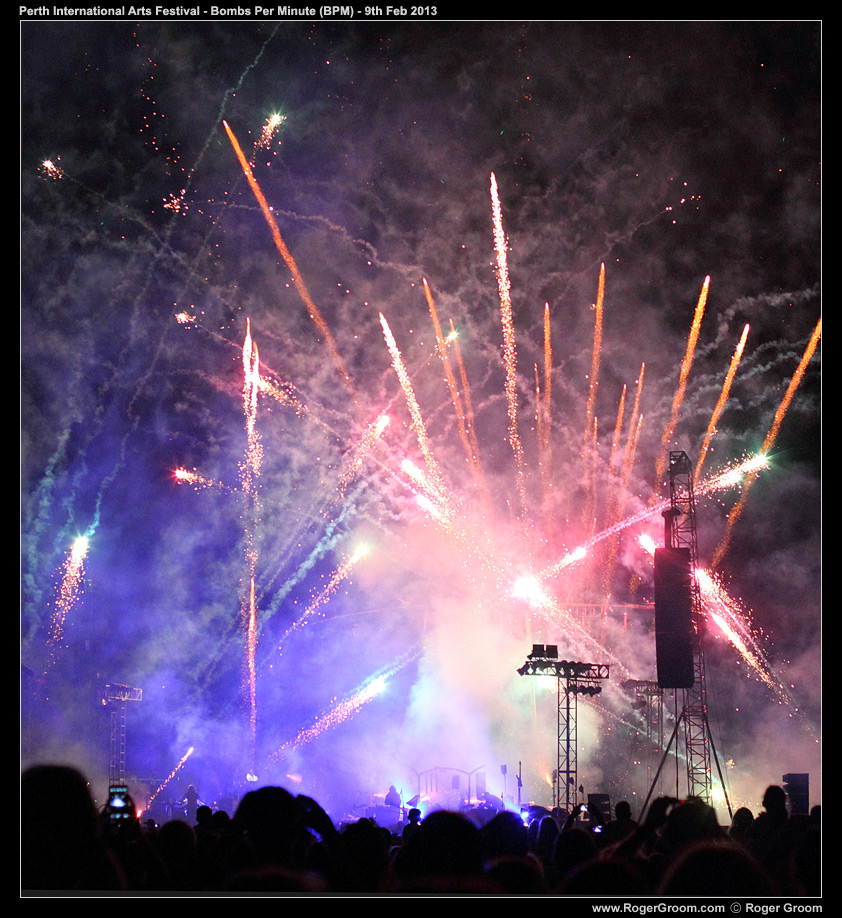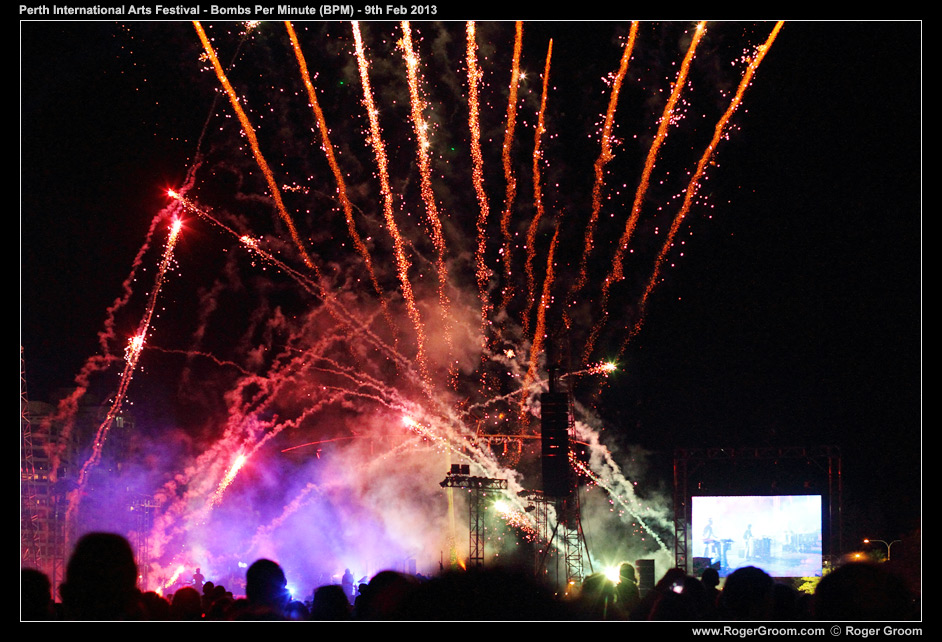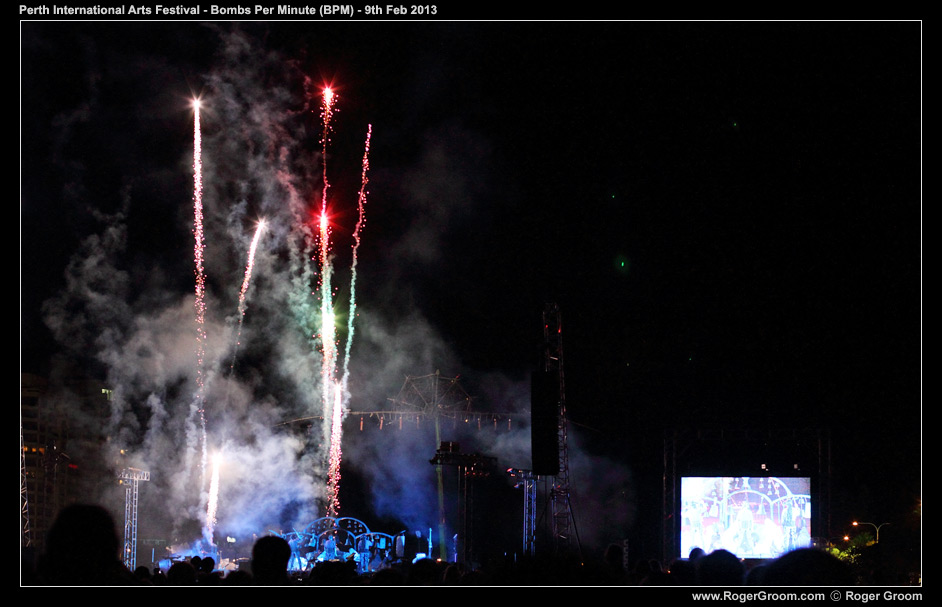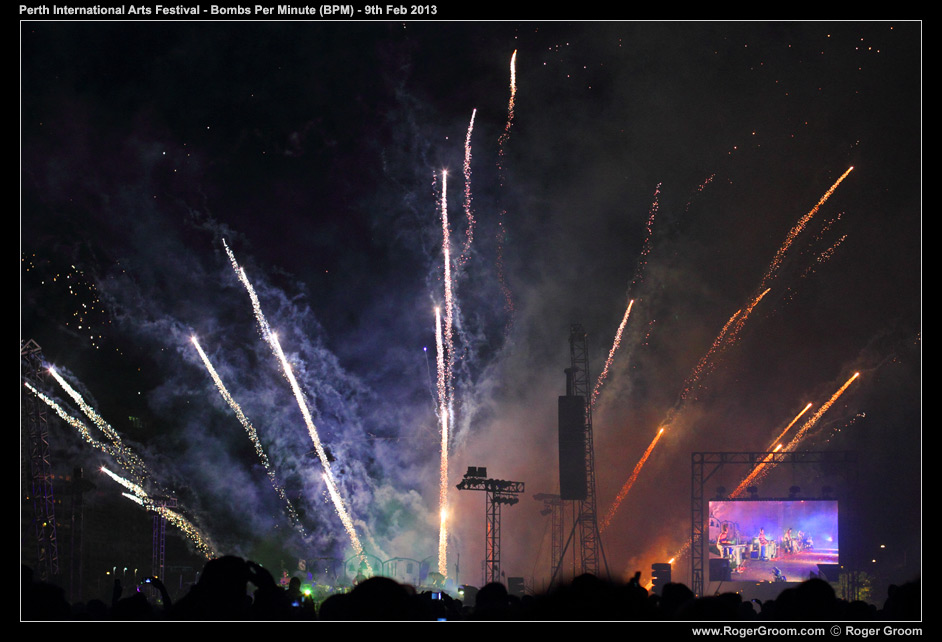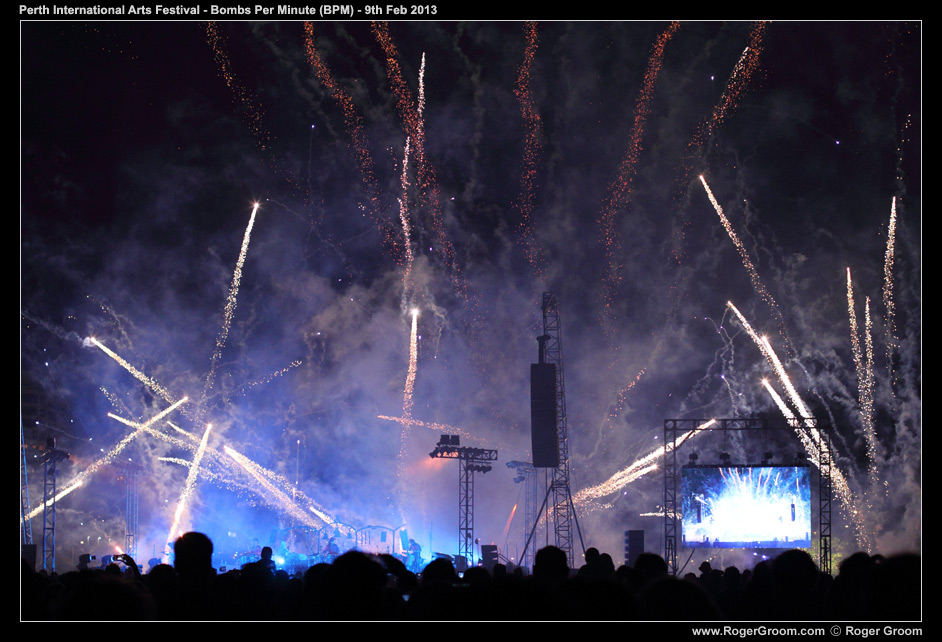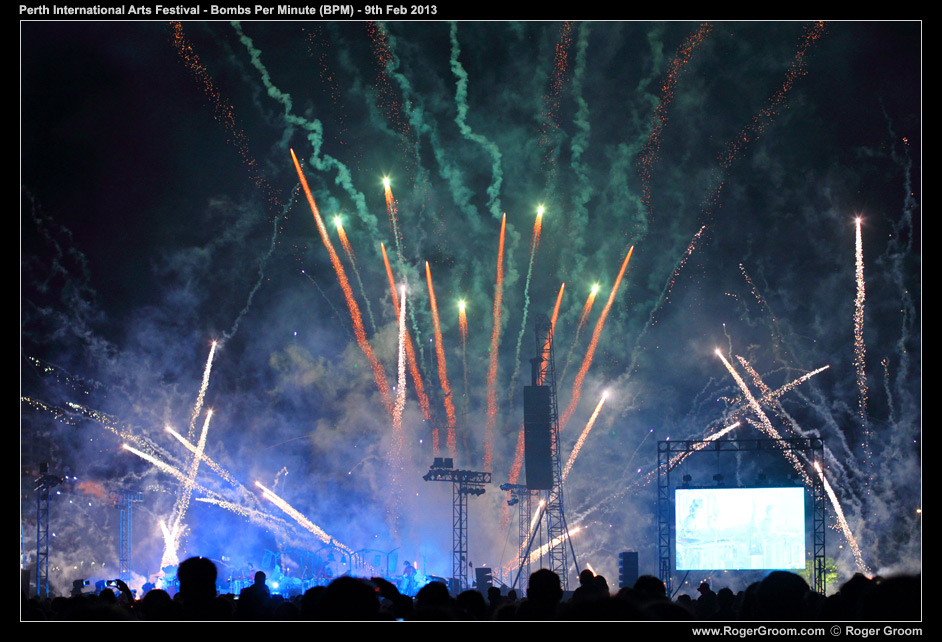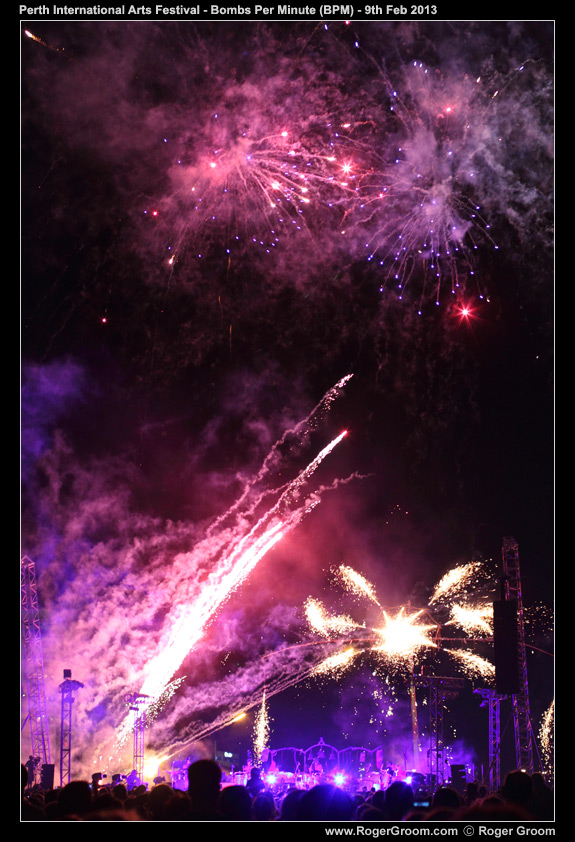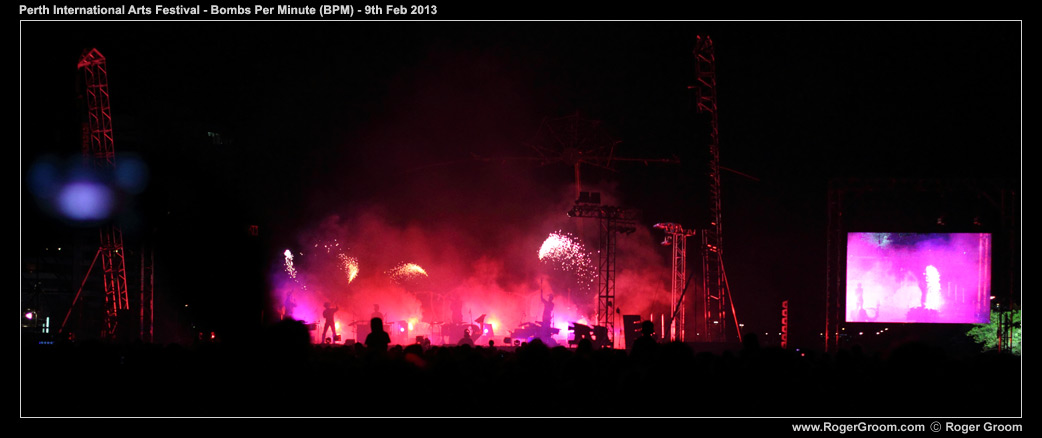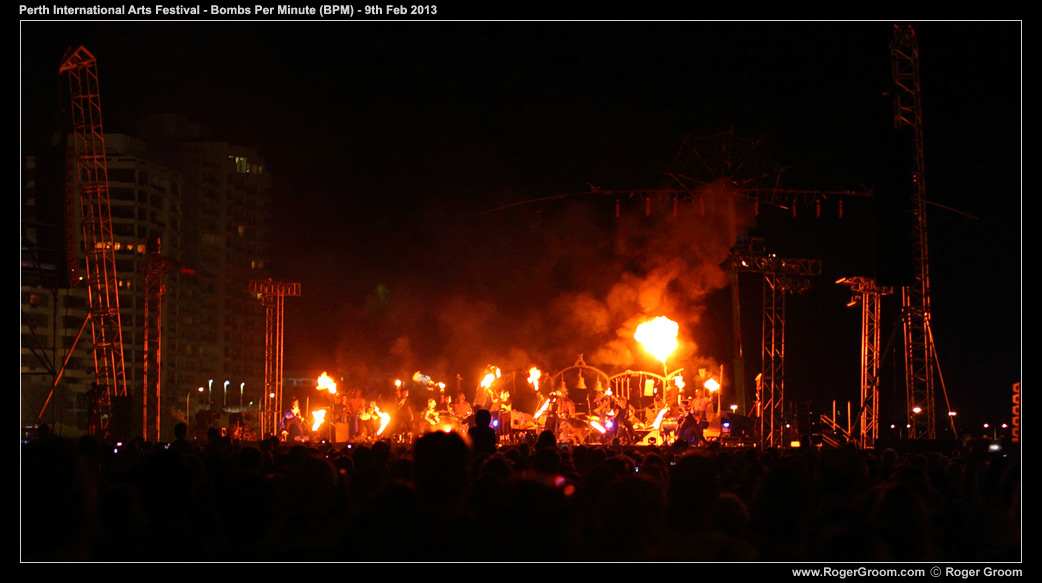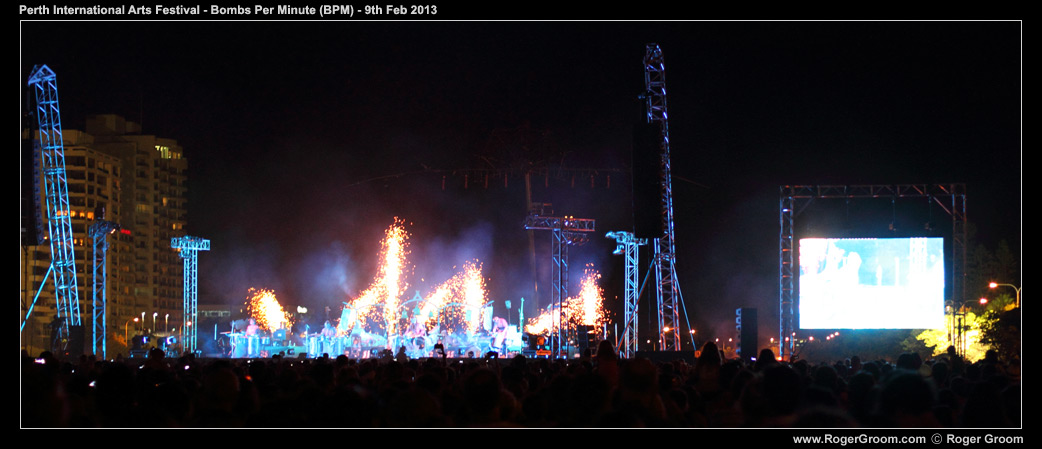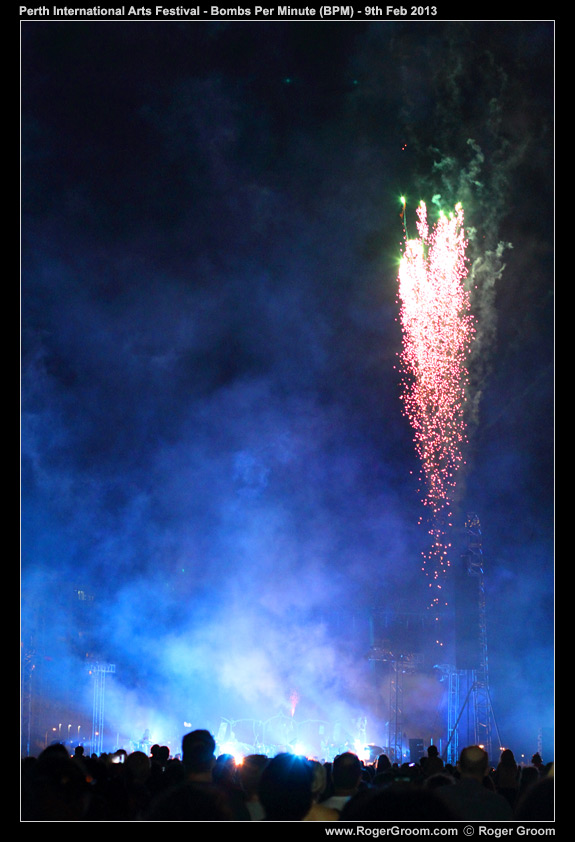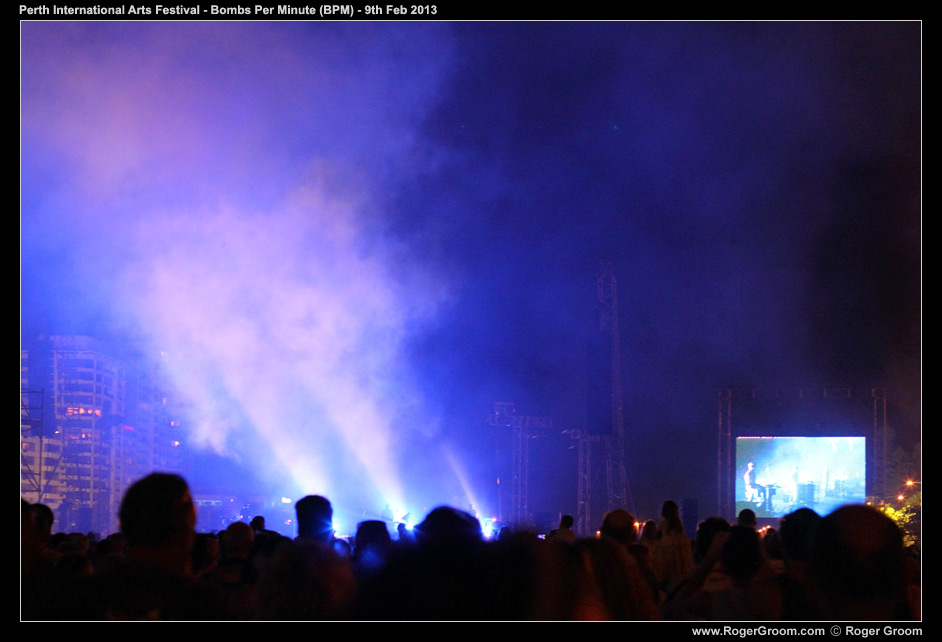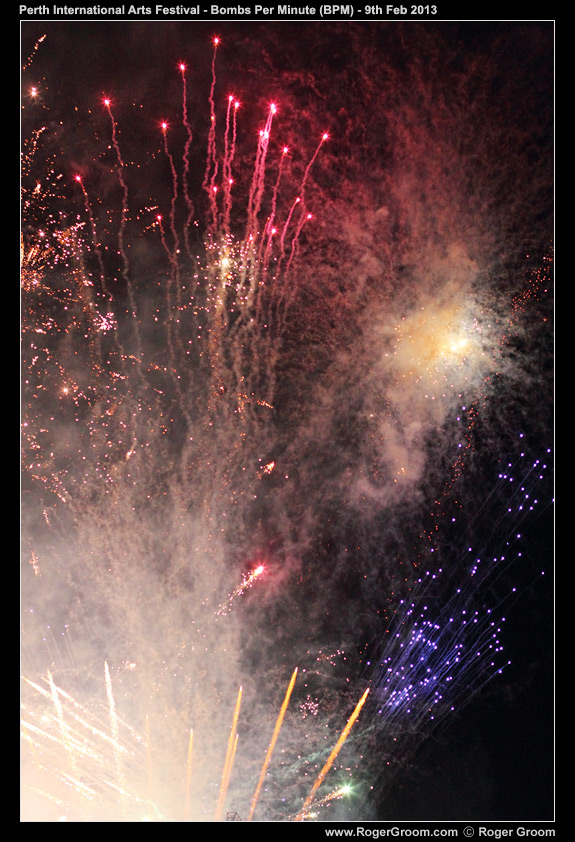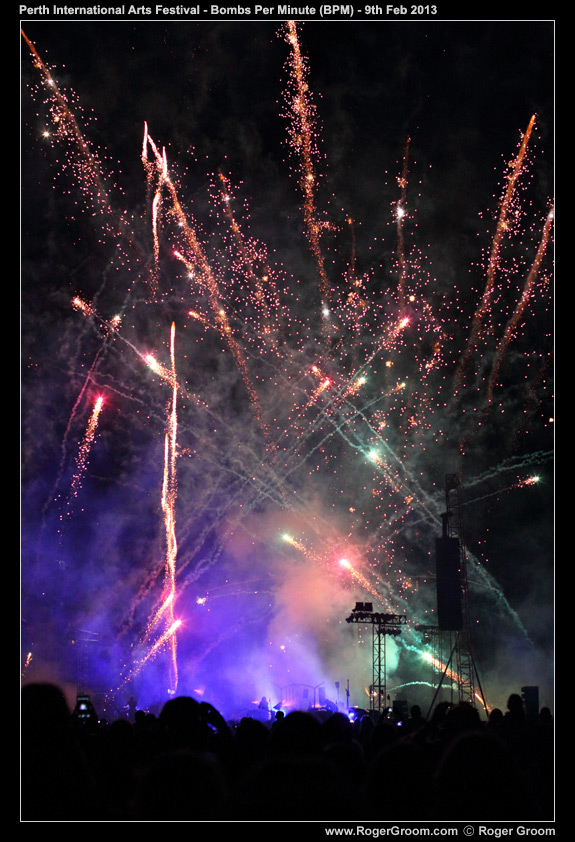 All images are copyright Roger Groom. Use without prior approval is prohibited. Please enjoy the photo's!